Contact Us
So, how do you avoid the potential missteps that come from insufficient insights? Let's figure it out together. We can help you put the right accent on your marketing with ground-up communications that result in improved response.
Looking For A Speaker?

Laura Sonderup – Managing Director
Laura Sonderup, the managing director and senior strategist at Hispanidad, is a recognized ethnic marketing expert and frequent keynote speaker at national and international conferences.Her writings on multicultural marketing have been featured in
USA Today, US Industry Today, IFA Franchising World, ColoradoBiz
and
DirectLine
. In 2009, the American Bar Association published her white paper "The Business of Immigrant Markets: Providing Access to Financial Services" — a guide to understanding the legal ramifications of serving undocumented individuals within the financial services industry. Laura is also the author of "Hispanic Marketing in the Heartland: A Hands-on Guide," published in 2011.In addition to her writing, Laura coaches a number of regional and national organizations in cultural competency curriculums, including the Colorado State Patrol, Denver Museum of Nature & Science, Colorado Department of Transportation, North Dakota Department of Transportation, Utah State Highway Office, National Highway Traffic Safety Administration, H&R Block, Wyoming Department of Transportation, and the U.S. Army National Guard.
Laura serves her community as a member of the Bellco Credit Union Board of Directors and the Denver Mexican Cultural Center Board of Directors, while also serving on the Advisory Boards of ACE Scholarships and History Colorado and as a member of the State's Interagency Task Force on Drunk and Drug-Impaired Driving. Her community leadership has been recognized by numerous organizations, including the Colorado Rockies Hispanic Leadership Award, the Colorado Women's Chamber of Commerce ATHENA Award, the Wheat Ridge (CO) Police Department's Chief's Award and the Colorado State Patrol's Chief's Challenge Coin.
Learn more at
HispanicMarketinginTheHeartland.com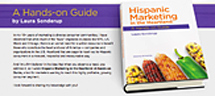 Join Our Street Team
Hispanidad Street Team
Interested in working on the Hispanidad street team? Experience, professionalism, reliability, and trustworthiness are the values we are looking for. And being bilingual is a plus. Contact us today to discuss what we require.